Network Components
It's important to know some basic information about how your POS devices connect to each other and to the outside world.
Some peripheral devices, like receipt printers or scales, may connect directly to a computer terminal using a USB or serial cable. However, each terminal or standalone printer will need a way to interact with the rest of the network.  This means each will have a unique IP address and a network cable connected to switch or Router. Many POS merchants discourage the use of Wireless connections due to security and reliability concerns.
Modem/Router/Firewall: A modem/router will typically be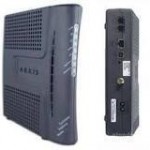 provided by your Internet Service Provider (ISP, your phone or cable company).  This device is what allows your inside POS network to connect to your ISP and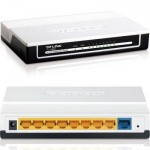 therefore communicate with the rest of the outside world – such as your merchant processor.  You probably have a router at your house.  It usually provides the security features of a firewall
and if necessary, may also be configured to allow certain connections inbound for support reasons.  Most of today's routers will have several Ethernet ports to physically plug in your network devices.
Switch: If you have more devices on your network than Ethernet ports on your router, you can use a switch to provide additional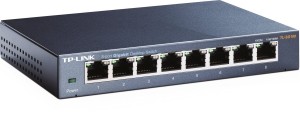 ports.  Also, if your cabling doesn't all meet together in one area of the store, a switch can be used to connect one area of the building with another.  For example a store that has multiple floors may have separate switches for each floor which then all connect to the main router.
Cabling/Wiring:  Some small hand-held credit card terminals still in use today connect using a standard phone line.  However, modern POS systems will typically use Cat5 or Cat6 data cabling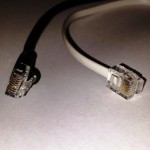 and use your existing internet service.  Occasionally, a merchant will assume that since their older credit card terminal can work, then they have everything they need for a new system as well. We then find ourselves having to re-wire the building to provide the connectivity required (with that added expense passed back to you, the merchant).
One other note about cabling. With many older systems, remote printers (such as a kitchen printer) would connect directly to a POS terminal. With many newer systems, kitchen printers plug into the network switch/router just like any other device. Be aware of this when planning for a new system. Just because there was a previous POS system in use and new equipment will be replacing it doesn't mean that the cabling goes where you need it to go! (We have seen this frequently!)